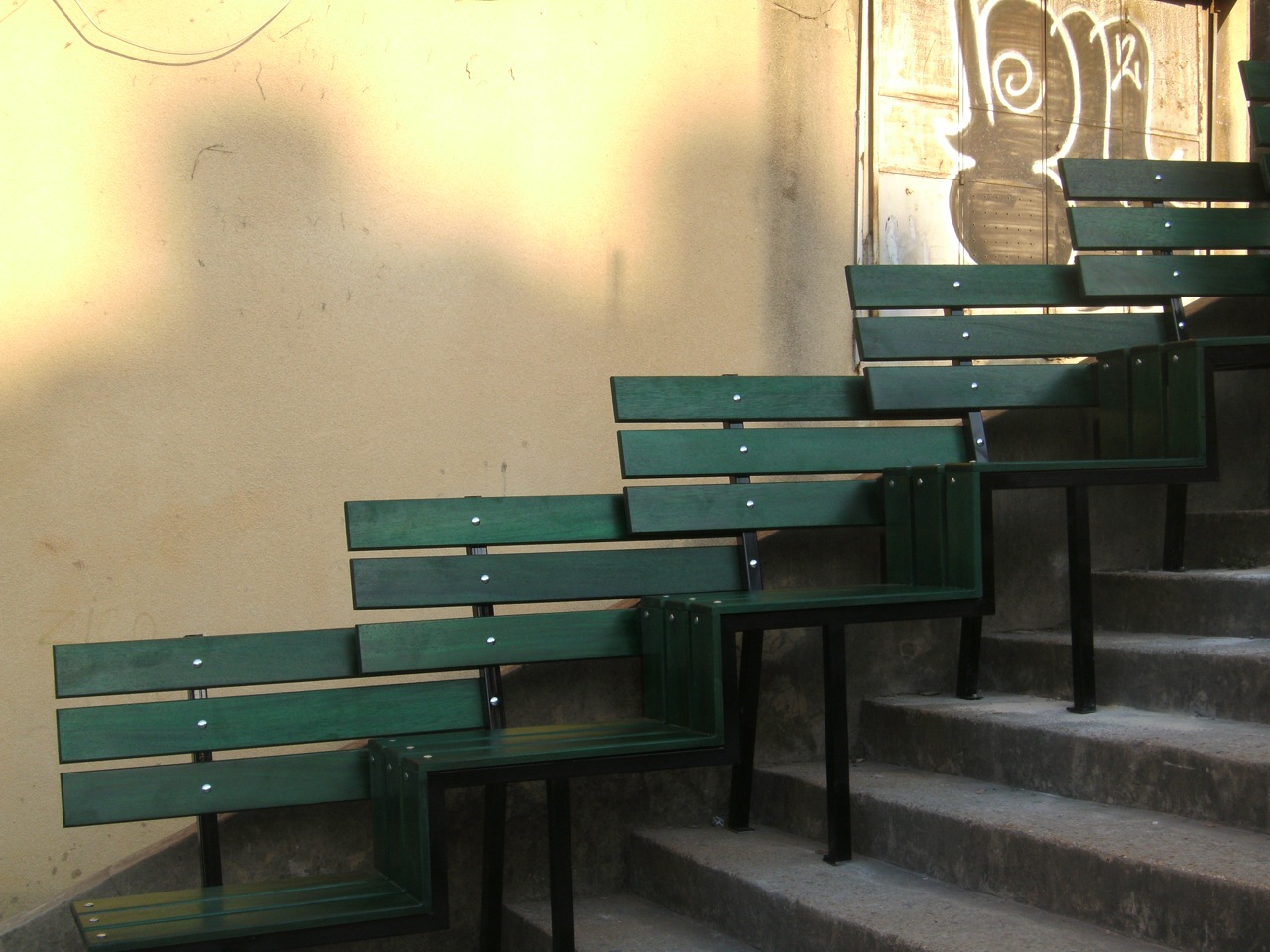 In collaboration with Sara Hage landscape architect
The intervention involves placing, in the middle of the stairs, on a flight of steps, the most representative element of a public space: a bench. This allows users, certainly the elderly amongst of which, to stop and rest .
Such a unique layout offers a different perception of this public space, with a better understanding of the topography of the place.
This public bench, in its apparent playfulness, is a reaction to the mounting sterility, privatization and rarity of public spaces in Beirut.