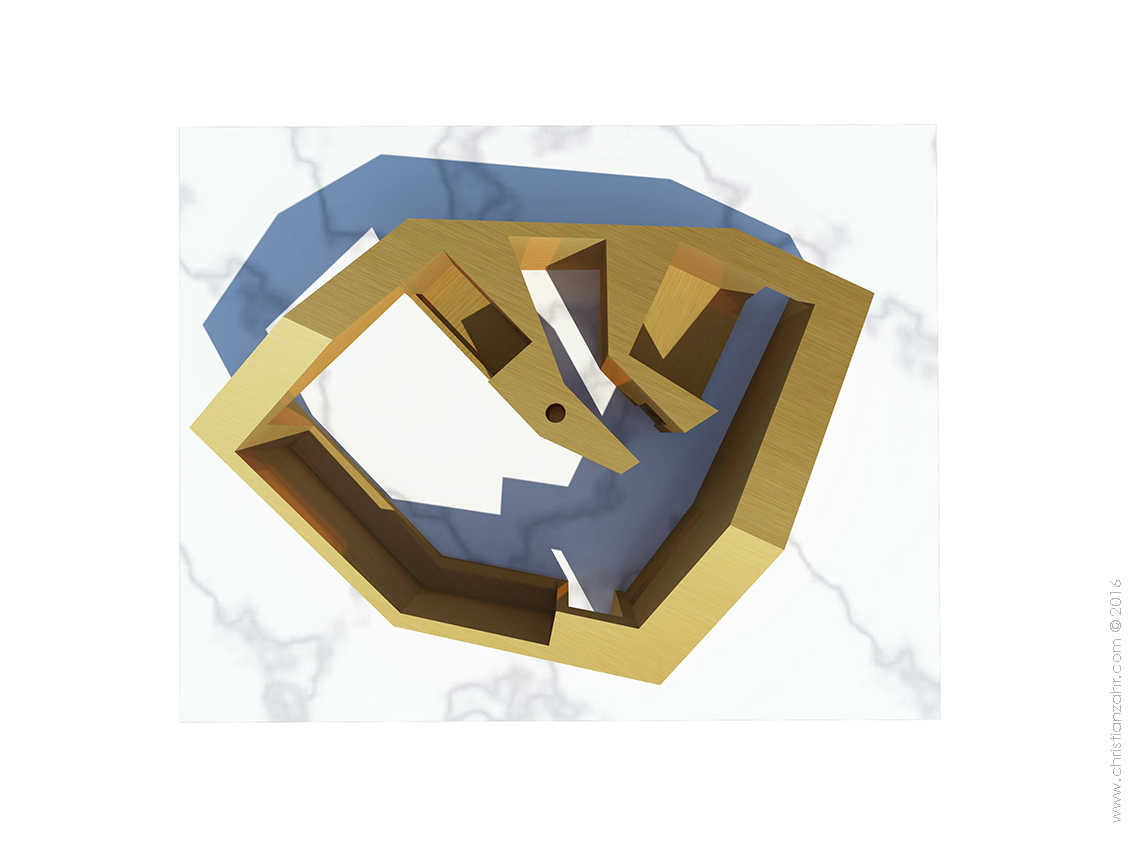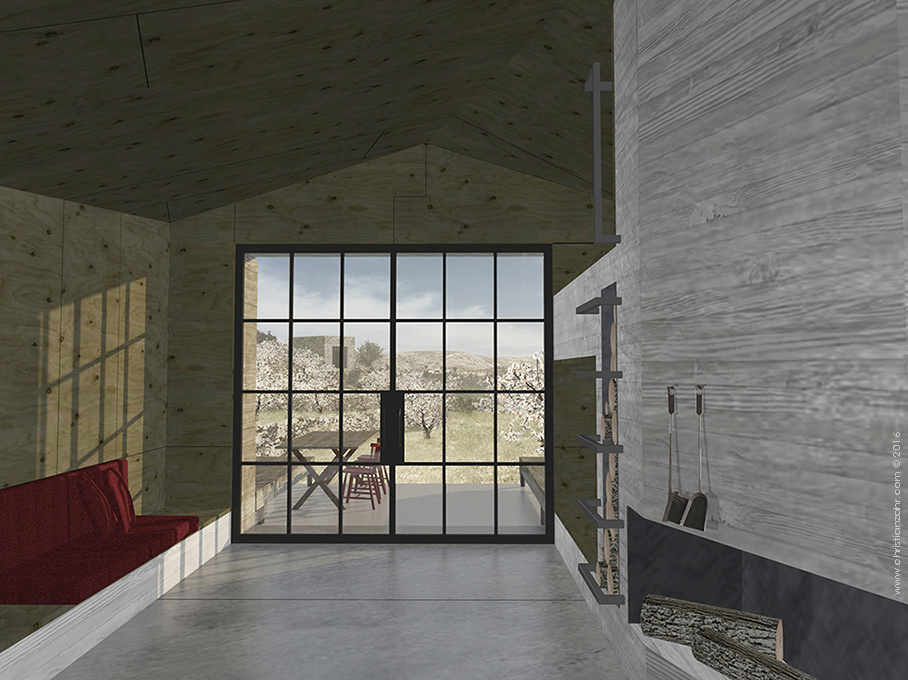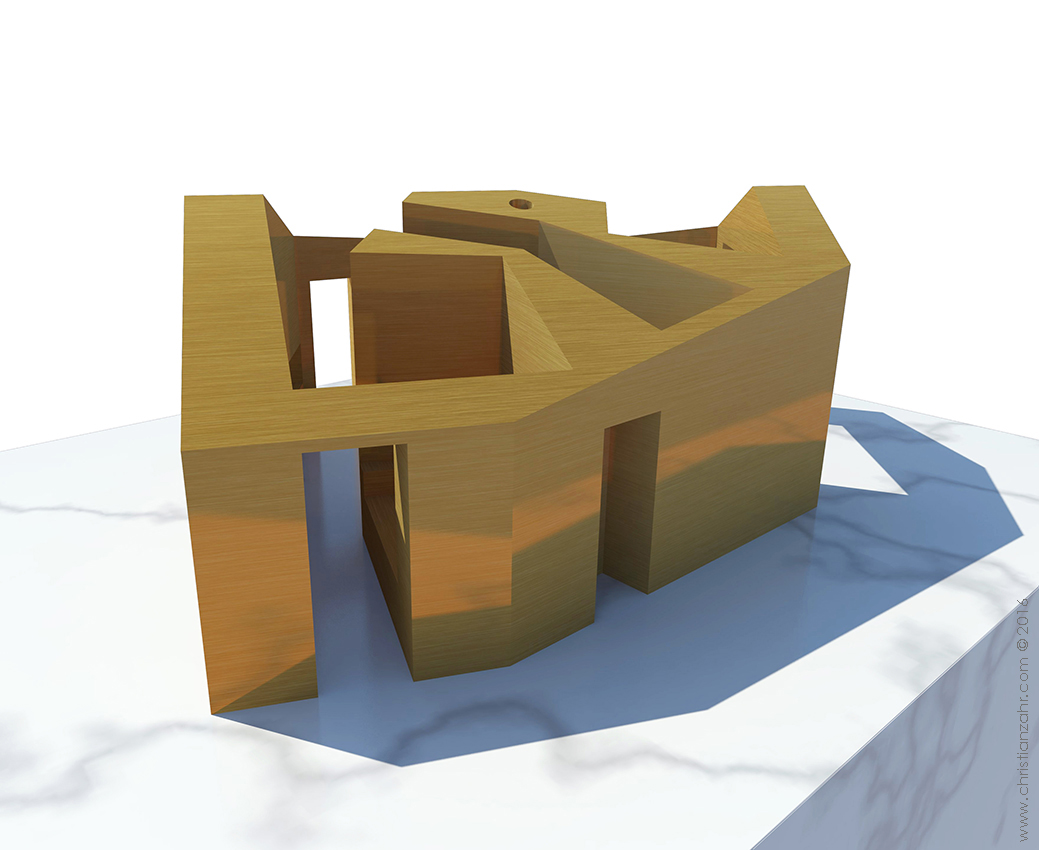 2 Windows in A Cherry Orchard (Ongoing)
Client: Mr. Andre Chammas
Les fleurs de cerisiers tombées
le temple appartient
aux branches
Yosa Buson
In a cherry orchard, in a remote area of Mount Lebanon, the architect created a 50 sqm vacation house with an additional 25 sqm guest room. A place where family and friends gather to enjoy mostly outdoor activities, such as hiking, gardening and cherry picking especially in the summer, but also in the colder months.
The main house, a sculptural concrete volume, lies on the flat area of the plot allowing children to play around. The guest house, a stone volume, emerges from the stone terraces and looks to the Cheikh mountain and the Beqaa valley. Connected through stairs, the two
volumes look to each other, the site and the
surrounding landscape.
The family house with its pitched roof is a concrete block. Inside, the space stretches out to the two main views, dividing the interior into a living and a sleeping areas. The concrete -carved beds and the bathroom are organized around a fire place.