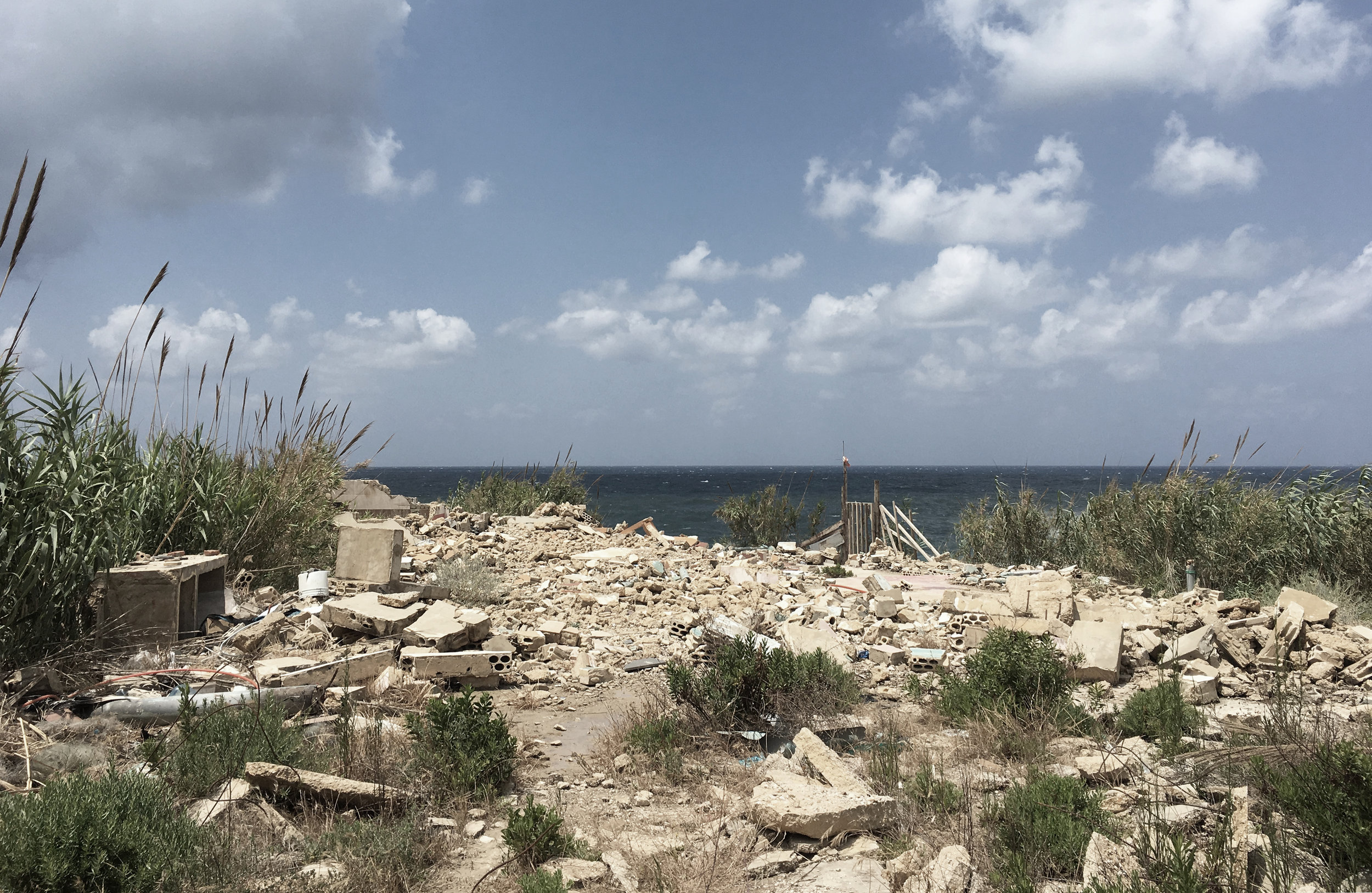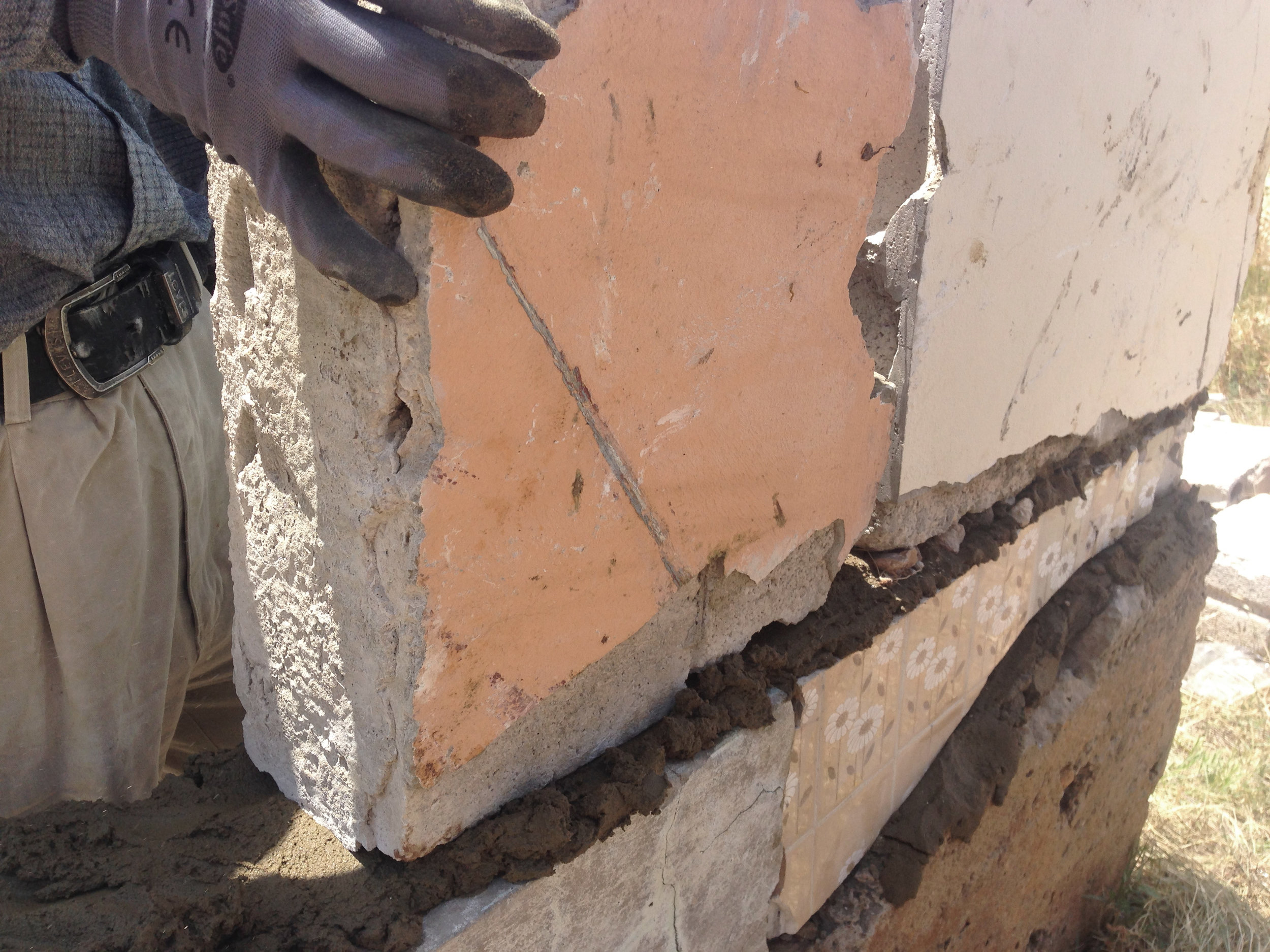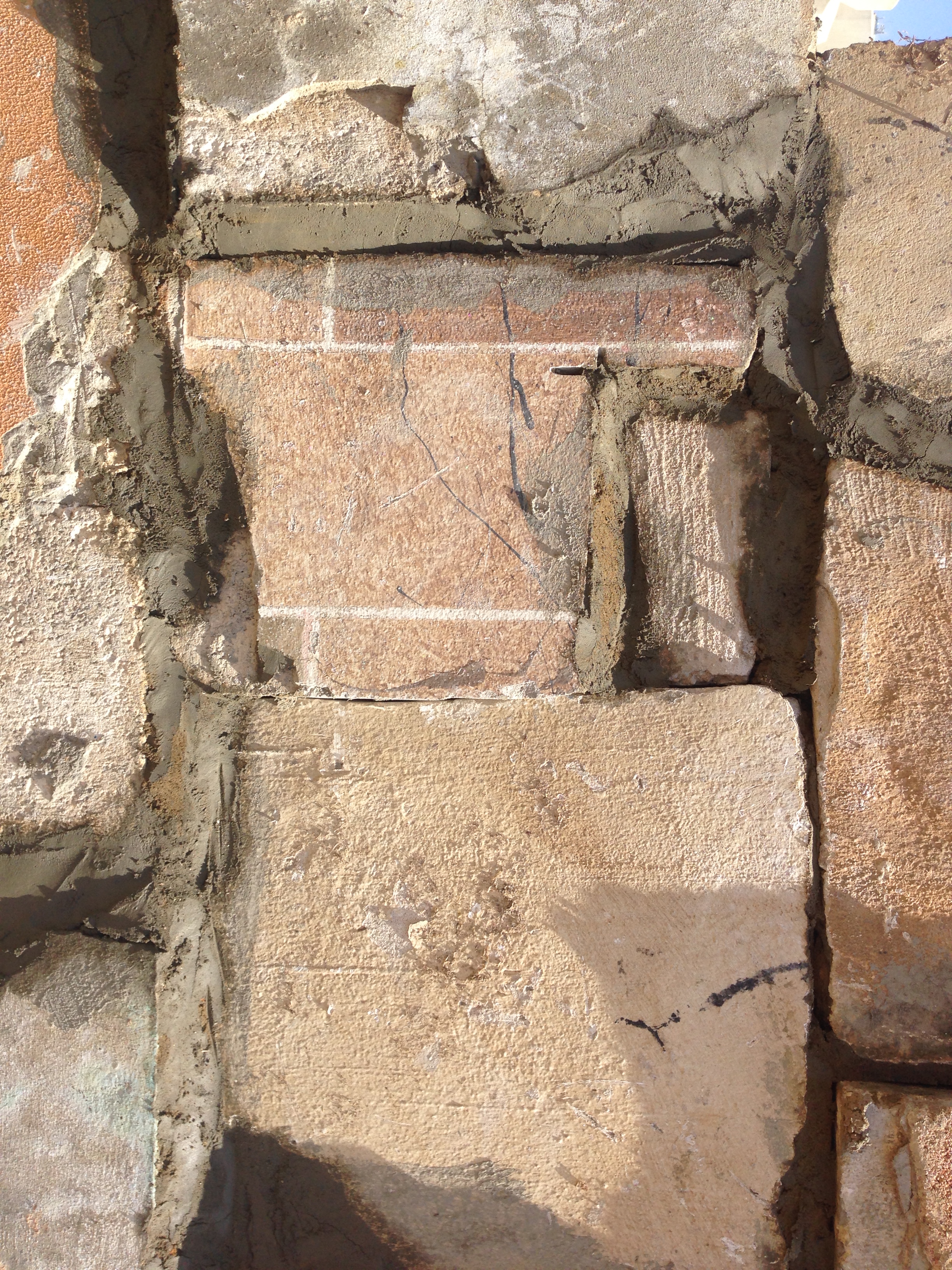 'New Order' brings together fragments of various ruins from the site. These pieces were cut and re-assembled to continue an existing ruin and to create and actively enacted memorial that tells about the history and transformation of this very site.
A project commissioned by Kunsthalle3000 (Thomas Geiger)
Location: the ruins of an house on the peninusula of Dalieh of Roucheh at the coastline of Beirut.
Dalieh of Roucheh is one of the last natural spots left on the city's coastline, combining a rich social life with a diversity of topographical and geological features. Here, visitors enter a wild and hilly area that brings them directly to the sea. For a select few the attributes of this place have translated into an understanding of its value that is purely economic, leading to its systematic privatisation through dubious means. While private parties continue to propose urban and commercial development for the area, activists such as the The Civil Campaign To Protect Dalieh Of Raouche continue in turn to fight for Dalieh's long tradition of public access, and to preserve the site as natural and cultural asset to the city of Beirut. The ruin of the house can be considered as an allegory for this conflict of interests: an intermediate moment and a fragile equilibrium between persistence and change.
Kunsthalle3000-Beirut was realised in cooperation with Goethe-Institut Libanon.